How can we help you?
We offer the highest operation security, guarantee of quality, and clear billing models.
See our offer!
With us, you can quickly acquire world-class specialists for your project.
We can take responsibility for just a part, or for the entirety of a project being implemented by you; regardless of the requirements, deadlines or the ordering party
By outsourcing IT specialists, you can lower your HR cost and manage a project budget more efficiently, while—at the same time—lowering operational risks and streamlining the delivery of every task.
We have a database of tens of thousands IT expert profiles and can carry out a multi-stage, professional recruitment for every IT position.
The Team Leasing formula allows you to hire an entire IT team which will support your company on a specific project or for a given duration.
See what our clients say about us: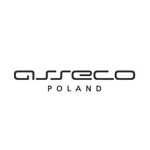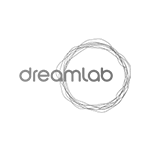 Małgorzata OlszewskaHead of IT
Team Connect has proven itself to be a solid and reliable partner, who is also punctual with meeting deadlines.
Jarosław ŁukasiewiczVice-chairman of the Board
Employees of Team Connect stand out due to their professional knowledge and dedication to the projects they deliver. Their work brings positive results which contributes to the success of Alatus
Jakub MadejTeam Director, Section for Key Enterprises
The Team Connect staff is characterized by significant experience, high motivation, and efficiency. The company has proven itself to be a reliable business partner
Rafał BodylskiHead of Design and Integration of IT Infrastructure
The Team Connect crew has delivered assigned tasks with diligence while maintaining all IT standards. The employees work extremely quickly and can work under tight deadlines
Błażej PiechChairman of the Board
The employees of Team Connect have displayed a high level of dedication and understanding of our needs and presented a pool of candidates that was exactly according to our criteria. Excellent communication and flexibility in terms of actions taken deserves your attention
Marek KowalVice-Chairman of the Board
The recruitment process has been successful. The selection of appropriate specialists was carried out quickly and efficiently. The recommended candidates all displayed a very high level of competence
Goldbach AudiencePoland Sp. z o.o.
Through experience and commitment, Team Connect has managed to present a pool of carefully selected candidates with high industry competences. Excellent contact and the speed of service also serve as a notable advantage of Team Connect
Konstancja Zyzik Talent Acquisition Manager
Team Connect is known for their complete professionalism in conducting recruitment processes. A short application response time and a high level of communication skills serve as yet another proof of Team Connect's market advantage
Marcin Dziobkowski Member of the Board
Team Connect employees displayed professionalism and quickness of reaction. They also demonstrated a very high level of the subject matter knowledge, adequate experience, high interpersonal skills, as well as diligence and dedication
Marcin WojtasikResource Manager
When selecting Team Connect, we were informed by the company's competitive market offer and highly qualified staff who were able to recommend the best specialists for our projects
Konrad HowardHead of Product,
Motointegrator e-commerce platform
The recruitment process was carried out very quickly and the person selected proved to be fully competent and strongly committed to the tasks entrusted to them
Adam NiewiarowskiManaging Director
Despite the shortage of specialists competent in our target technologies, the recruitment process was quick and efficient. The employees of Team Connect were very helpful and flexible at each stage of our cooperation
Jarosław JerkeChairman of the Board
Team Connect specialists proved to be extremely well-selected and, thanks to their involvement, the project implementation was carried out without any complications
Jerzy GulczyńskiHead of IT Production
The team of IT professionals at Team Connect works quickly, efficiently, and professionally. Excellent communication and customer-oriented approach meant that the entire project went smoothly and efficiently.
Michał Malanowicz Head of Internet Services
The specialists from Team Connect demonstrated their experience and in-depth knowledge of both the technology and the IT industry. The cooperation was quick and efficient with all the guidelines for the candidate's competences met in accordance with the requirements
Konrad HowardVice-Chairman of the Board
The recruitment process took only a few days which is a testament to the professionalism and reliability of Team Connect. Therefore, we are happy to recommend them as a reliable business partner and we're looking forward to our continued cooperation
Cezary Lewandowski HR Manager
Stepstone confirms the quality of services and recommends Team Connect as a trustworthy and conscientious business partner
Rafał GórecznyManager of Strategic Business Unity
Team Connect employees were invited into the project managed by Sygnity. The team was cooperating with our client directly. They demonstrated a high level of expert knowledge, adequate experience, interpersonal skills, as well as, diligence and commitment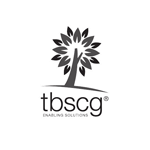 Łukasz SzostakBranch Director
It is with full responsibility that I recommend Team Connect as recruitment professionals in the field of IT due to their emphasis on good organization, flexibility and high level of services provided
Katarzyna MilewskaSales Director
Team Connect is a company characterized by professionalism, reliability, trustworthiness, and punctuality. Zerochaos recommends Team Connect as a proven employee leasing and recruitment partner
0
Years on market
0
IT Specialists
0
Satisfied clients
0
Delivered Projects
Why is it worth it to cooperate with us?
We are one of a kind, and here's why:
PROFESSIONALISM AND EXPERIENCE
The reliability and dedication of our team allows for a precise selection of appropriate resources. We understand the needs of our clients.
FOCUS ON CLIENT NEEDS
We approach every project individually and meticulously analyze the needs of each client.
IT SPECIALISTS DATABASE
Many years of market presence allowed us to collect a big database of experienced IT engineers.
GUARANTEE
We ensure a high level of services and offer warranty on projects we deliver.
CLEAR RULES
Our work is based on transparent cooperation and billing models.
FLAT STRUCTURE
When commissioning a project, you have the guarantee of a proper, fast, and comprehensive information flow.
Java
Kotlin
Kubernetes
Agile
DevOps
Spring
Jenkins
SOLID
Angular
Node.js
Business Intelligence
DWH
Jira
Continuous Integration
.NET
C++
Oracle
Delphi
Eclipse
NetBeans
Struts Spring
Ant Maven
Hudson
JEE
Visual Studio
VMWare
Hyper-V
SQL Server
Oracle
PostgreSQL
IBM DB2
MySQL
Hibernate
NHibernate
JDBC
JPA
Envers
LiquiBase
JAX-WS
Continuous Delivery
Android
iOS
Test Scripts
Zend
Laravel
Artificial Intelligence
ASP.NET
WebForms
JSP
JSF
GWT
TDD
DDD
JavaScript
Symfony
PHP